The definitive "Quick Start Guide" to Tokyo in English, no language classes required!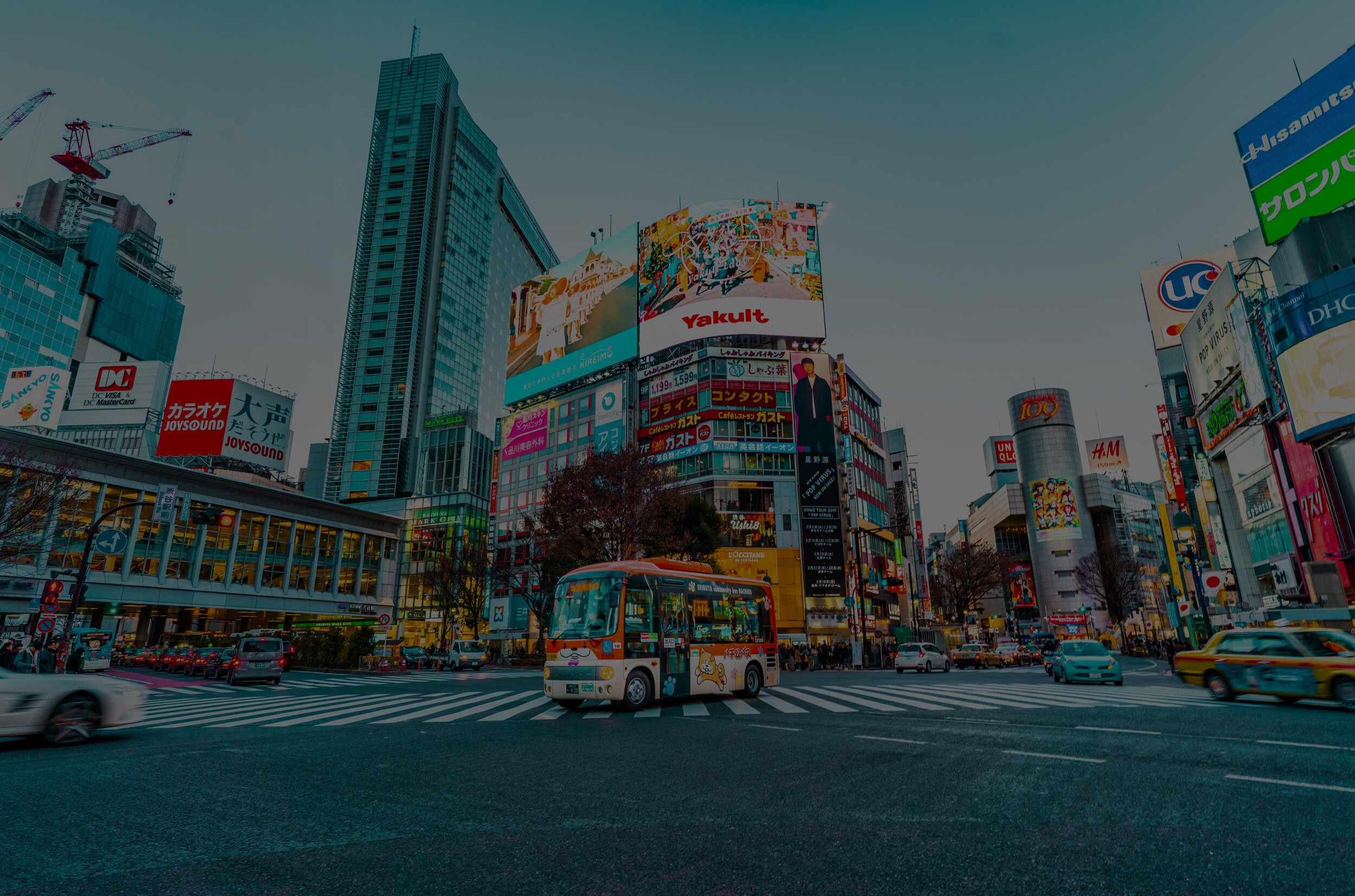 Dream of exploring or living in Tokyo, but don't speak Japanese? Hacking Tokyo has you covered.
There has never been a better time to explore life in Tokyo than now in 2020. Airfares are at a record low and the city has become more affordable and accessible than ever before.
One infamous hurdle remains: the language barrier.
When it comes to using English in Japan, the struggle is real. Tourists may get by without too many awkward situations, but for long term travelers or expats who don't know Japanese, it's a completely different story.
That's the challenge I faced when I started my expat life in Tokyo. By that point, I had done lots of travel in Asia and was sure I could manage without learning the language. I was an engineer by trade after all, and this was just another problem to hack.
While I turned out to be right, I didn't expect how difficult and time consuming it would actually be.
Everything from finding affordable housing to transferring money abroad was a frustrating or confusing experience. Add to that the outdated information online, conflicting advice in blogs and forums, and the general struggles with day-to-day life, and soon I started to think—
If only I had an insider's guide to Tokyo for English speaking foreigners, I'd save myself a lot of trouble!
So I made it myself.
Introducing…
HACKING TOKYO: How to Live & Thrive as a Non-Japanese Speaker
This is exactly the guide I wish I had when I first arrived in Tokyo. It has all the English-friendly resources, tips, and language workarounds I desperately needed to break past the confusion and start living the life I wanted.
It was only after countless trial-and-error experiences, translated conversations, and painstaking research that I could finally say—I 'hacked' Tokyo.
I was finally having an amazing time!
I created my dream life, really. I settled into an awesome neighborhood close to my favorite hangout spots and restaurants, I had Japanese and foreigner friends all across the city and was regularly out at events, and I was finally doing all the fun stuff I missed from home, from soccer games to entrepreneur meetups to DJ-ing at parties. I was living a worry-free life because I knew exactly how to work around the language barrier.
It took me years to hack Tokyo as a non-Japanese speaker, but with the ebook anyone can do it in record time!

Features —
Hacking Tokyo gives fast answers to common questions:
What are the best tips and latest tools for communicating without Japanese?

What are the best English-friendly resources for visas, finding a job and a place to live?

How can I have a great social life and dating experiences despite the language barrier?

Where should I go for day-to-day necessities—restaurants, supermarkets, banks, pharmacies, and so on?

What are the key points to know about Japanese etiquette?

and more!
What's included:
Up-to-date guides covering all aspects of Tokyo life for non-Japanese speakers, divided into ten informative but concise chapters

Essential advice on using English effectively in Japan and a review of the latest Japanese-to-English translation tools, services, and techniques

250+ links to English-friendly websites and resources in Japan

Loads of budget-conscious hacks and tips, including cheap long-term SIM options, discounted used-item shopping, budget airfares, 1000 yen haircuts, low-rate money transfers, and more

Special considerations for house hunting with Tokyo-specific criteria and a breakdown of the many different neighborhood 'personalities'

Easy guide to Japanese etiquette organized into basic situations

One-page overview of all English-friendly emergency & helpline services available in Tokyo
With Hacking Tokyo, the English-friendly world of Tokyo is yours for the taking.
What I learned after years of head scratching, you can now learn in a weekend, at a fraction of the cost of a night out in Tokyo. Save yourself the hassle and confusion of starting from zero and get Hacking Tokyo now!
"Those tourist books don't go deeper into what you've done with this book, Hacking Tokyo. It's more about people who want to spend more time here…connecting with a community here, possibly living here and dealing with all those things you have to deal with when you do live here for a while. So that really saved the day for a lot of people."
- Guy Perryman, British Expat & RADIO HOST in Tokyo
"This covers everything from transferring money to job site recommendations - actually some of these I didn't really know about so it's been an update for me too! It's all across the board. Lots of good advice and information from people who have been in Japan for a long time."
- Burke, AMERICAN EXPAT & PODCASTer in JAPAN
"It was a big learning curve to move here as I don't speak Japanese. Even simple things like getting a bank account or a long term SIM card would have been helpful to understand from the beginning. This book explains it all. Do yourself a favour and buy it!"
- Naoki S., Japanese-Australian Student in Tokyo
"This book would have saved me weeks of pain and hundreds of dollars. Japan gets incredibly confusing, here's your step-by-step bible; so you can hit the ground running and not fall into any common mistakes."
- Arthur W., British Expat in Tokyo
"We'll be doing a long holiday in Tokyo over Christmas and this is just what we needed. The language hacks, housing and transportation chapters will be really helpful. Can't wait to try this out!"
- PaulA C., USA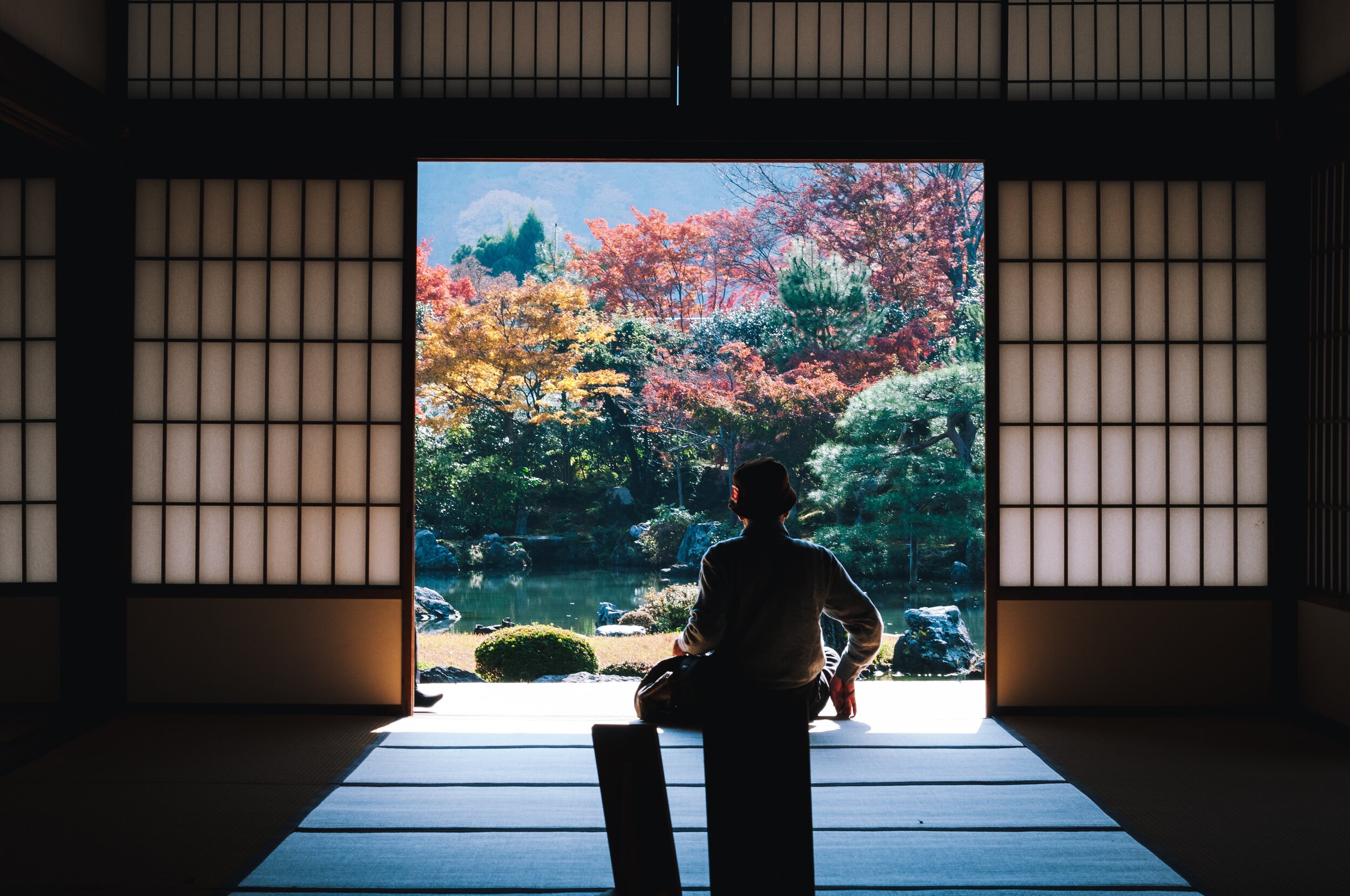 Hacking Tokyo:
Available Now
$15
Send as a gift with the gift box icon at checkout!

frequently asked questions —
1. What topics do you cover?
The Table of Contents explains this well:
Chapter 1 - Bridging the Language Gap
Chapter 2 - Getting a Visa
Chapter 3 - Searching for Work
Chapter 4 - Housing
Chapter 5 - Transportation
Chapter 6 - Banking, Money, Taxes
Chapter 7 - Phone and Internet
Chapter 8 - Socializing and Dating
Chapter 9 - Shopping and Dining
Chapter 10 - Health, Fitness, Beauty
Appendix A - Japanese Etiquette
Appendix B - English Emergency & Helpline Info
2. Is it really possible to live in Tokyo without speaking Japanese?
Yes! It is entirely possible, and the city is more English-friendly now in 2020 than it has ever been. Of course, making friends with locals who can help you is still a very good idea, as is studying Japanese to the level you're interested in.
There are only a handful of administrative paperwork-related tasks that can be very difficult if not impossible without having a bilingual friend accompany you - e.g. registering as a new resident of a municipality, changing your visa status at an immigration office, or visiting your local tax office. These happen infrequently, and most likely you will have help in these situations from the Japanese company that hires you.
3. Is it worth studying Japanese if I want to live in Japan?
This completely depends on your situation:
Even without studying Japanese, you can build a life in Tokyo with the right guidance (and the Hacking Tokyo ebook will be a huge help). You would also free up your time and attention for other important things. You wouldn't be able to converse with non-English speakers, but there are still plenty of English-speaking foreigners in Japan as well as some Japanese people who understand conversational English.

Learning basic conversational Japanese will enrich your experience and allow you to connect to many more people, but it won't open many doors career-wise, nor will it help with the technical language at government offices for changing your visa status, registering as a new resident, etc.

Learning fluent oral and written Japanese will be a huge benefit career-wise and will allow you to be fully independent in Japan. Of course, this is a massive time investment, and it's worth considering that many foreigners who have reached that level are disappointed to be still regarded as foreigners in Japanese society.
To better answer the question, I recommend finding people who have reached your particular language goals and asking them about their own experiences in Japan.
4. I'm only going to Japan for a few days' visit. Will your book help for my trip?
Yes! A huge portion of the ebook will help even for a tourist stay, from the language hacks in Chapter 1 to the English-friendly resources on transportation, phone and internet options, socializing, dating, shopping, dining, etiquette, and more.

Hacking Tokyo:
Available Now
$15
Send as a gift with the gift box icon at checkout!
Want to check out a sample chapter first?
Sign up to get Chapter 3: Searching for Work for FREE.
Merrick Mosst is an avid explorer and student of life. His ambition to live abroad drove him to leave his hometown Los Angeles and move to Tokyo in 2012. Without any Japanese language training, he spent much of his time and energy working around language-related issues and thought his insights and experience would be valuable to other English speakers moving to Japan. Together with his longtime college friend Tsz Chan, the Hacking Tokyo ebook was born.
Merrick is currently on sabbatical from his engineering career and exploring interests in music and video production, DJing, and photography. He can be contacted by email at merrick@hackingtokyo.com.
Tsz Chan is a lover of life and her career reflects her thirst for design, food and business. Cutting her teeth by designing for an international architecture firm, cooking for a Michelin-starred restaurant and leading the operations for the first food tour startup in LA, she unites her experiences for her own consulting and design firm. She is sought out by businesses for her holistic insights in branding, marketing, creative direction and product development.
She meets up with Merrick in Tokyo and Los Angeles in search of the best eats. To see Tsz's recent projects, visit her website.